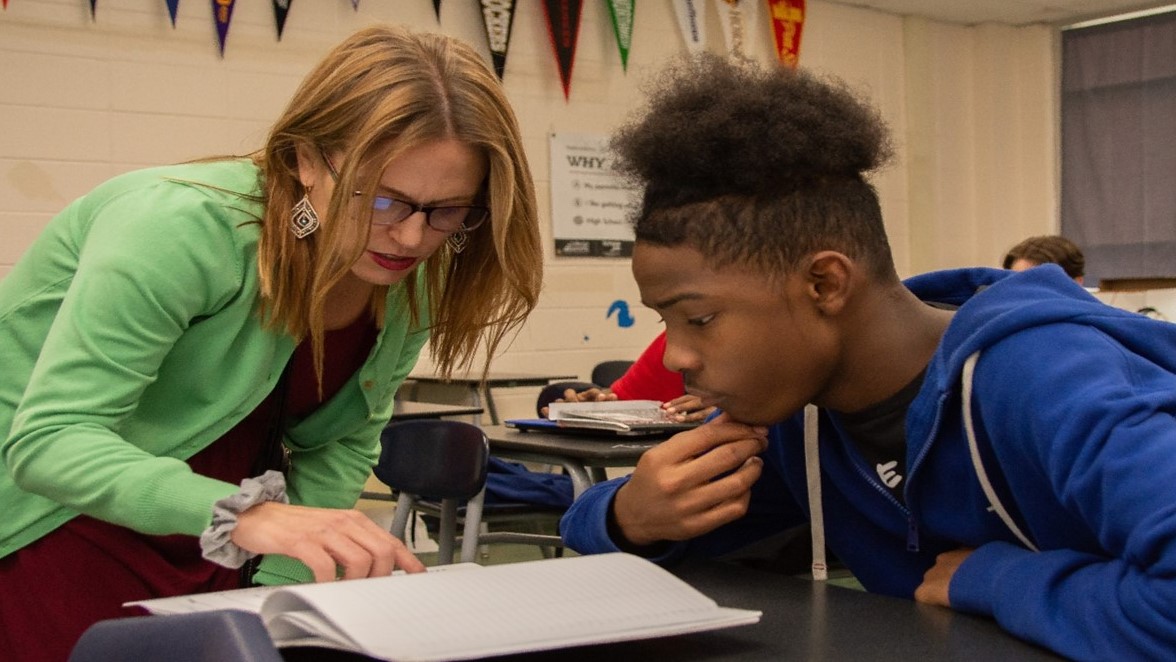 In the News
Jour­nal­ists across the nation have noticed the pos­i­tive impact that Trau­ma Smart can bring to their communities.
Latest Article
Trau­ma Smart Pro­gram Changes Approach to Kids Who Act Out
Original Source: News 12 The Bronx
The Admin­is­tra­tion of Chil­dren's Ser­vices is try­ing what they call a ​"holis­tic" approach to address­ing chil­dren who act out. Ear­lyLearn NYC pro­grams, such as the one taught at Bronx Com­mu­ni­ty Col­lege, pro­vide child care to fam­i­lies in the city, but the ​"Trau­ma Smart" pro­gram includes emo­tion­al education.
Read More
NYC Learn­ing Pro­gram Changes Class­room Behavior
Original Source: NBC New York 4
A city pro­gram called Trau­ma SMART, launched three years ago, is work­ing like mag­ic to help par­ents, care­givers and teach­ers bet­ter sup­port chil­dren who may expe­ri­ence adversity.
Read More
3 Hick­man Mills Stu­dents Were Shot and Killed This Year. How Will the Com­mu­ni­ty Respond?
Original Source: The Kansas City Star
Five stu­dents in the Hick­man Mills School Dis­trict have been fatal­ly shot or injured by gun­fire since 2016.
At least three stu­dents were shot and killed this year alone, includ­ing 9 year old Dominic Young Jr. On Dec. 4, 16-year-old Mar­quise Ellinburg was found with gun­shot wounds out­side a home on Cor­ring­ton Avenue. He lat­er died at a hospital.
Vio­lence has tak­en a seri­ous toll on the Hick­man Mills School Dis­trict. But the trau­ma affects the entire com­mu­ni­ty. School offi­cials can only do so much to sup­port stu­dents and their fam­i­lies. It takes a broad-based effort to deal with the far-reach­ing con­se­quences of vio­lent crime.
School dis­trict offi­cials have imple­ment­ed ser­vices to address trau­ma and con­flict res­o­lu­tion in an effort to help stu­dents cope with the loss of a class­mate or fam­i­ly mem­ber and pre­vent future violence.
Read More
Trau­ma Smart pro­gram sup­ports youth who've expe­ri­enced adversity.
Original Source: Robin LaBar­bera
Recent research pub­lished in the jour­nal Psy­cho­log­i­cal Trau­ma about the inter­ven­tion Trau­ma Smart points to the effec­tive­ness of train­ing school staff in trau­ma-informed approach­es. Data from the eval­u­a­tion indi­cat­ed that par­tic­i­pants were sat­is­fied with the train­ing, they scored high on the knowl­edge assess­ments, and staff atti­tudes became more favor­able to trau­ma-informed approach­es from before to after imple­ment­ing the train­ing program.
Read More
Preschool Trau­ma Pro­gram In Kansas City Get­ting Nation­al Attention
Original Source: KCUR-FM
A pro­gram start­ed in Kansas City, Kan., offers teach­ers and par­ents an alter­nate way to deal with intense emo­tions and poten­tial­ly avoid the long-term impact of trau­ma. The pro­gram has been spread­ing in recent months, even get­ting nation­al attention.
Read More
Teach­ing Chil­dren to Calm Themselves
Original Source: New York Times
When Luke gets angry, he tries to remem­ber to look at his bracelet. It reminds him of what he can do to calm him­self: stop, take a deep breath, count to four, give your­self a hug and, if nec­es­sary, ask an adult for help.
Read More
School Pro­gram Works to Help Kids in Kansas and Mis­souri Deal with Home Trauma
Original Source: KMBC-TV
A school pro­gram that helps young chil­dren who have expe­ri­enced trau­mat­ic events is get­ting nation­al attention.
Read More
Giv­ing Trau­ma­tized Kids a Head Start in Healing
Original Source: PBS New­sHour
Every year, thou­sands of chil­dren in the U.S. are expelled from school before they reach Kinder­garten. Spe­cial cor­re­spon­dent Mol­ly Knight Raskin reports on a pro­gram in Kansas City, Mis­souri, that's try­ing to stem the trend by look­ing beyond the class­room to the issues these chil­dren face at home – and help­ing them to feel safe.
Read More
KC's Trau­ma Smart Pro­gram Rec­og­nized Nation­al­ly for Help­ing Young Children
Original Source: WDAF-TV
The fed­er­al agency that focus­es on men­tal health rec­og­nized Trau­ma Smart, the pro­gram that helps pre-school kids who've already had bad expe­ri­ences in life.
Read More
The Way to Be Sure That Your Kinder­gart­ner Will Be a Suc­cess­ful Adult
Original Source: WDAF-TV
Share. Play fair. Say you're sor­ry. Those of just some of the things you may have learned in kinder­garten or before.
New research shows your child's social and emo­tion­al skills in kinder­garten are a strong pre­dic­tor of suc­cess in ear­ly adulthood.
Read More
New Ini­tia­tive Will Train City Work­ers to Help Chil­dren Who Have Suf­fered Trau­mat­ic Events
Original Source: NY1
The city's first lady launched a new ini­tia­tive Sat­ur­day help­ing teach­ers and care­givers help chil­dren deal­ing with trau­ma — it will train thou­sands of ear­ly child­hood teach­ers and staff mem­bers on how to help kids deal with trauma.
Read More
Mayor's Wife Helps Launch New Kids' Pro­gram in the Bronx
Original Source: Bronx News 12
The first lady of New York City was in the Bronx Sat­ur­day to announce the launch of a new pro­gram designed to help chil­dren fac­ing seri­ous adversity.